Sightseeing transfers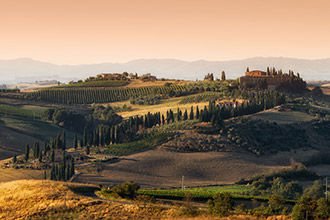 Why not transform a simple transfer into an opportunity to visit some of the most important and beautiful Italian cities on the way to or from Tuscany and Cortona?
For clients travelling from Tuscany to Rome, Naples, Amalfi Coast, Venice, Portofino, Milan, lake Como and other Italian cities and areas and vice versa, this is a really nice alternative to ordinary trips.
Relying on the help and assistance of a private driver is less tiring and more cost-effective if we think of all the time and stress involved in getting a train or bus to travel or carry your own luggage at the train station or airport. Go for a comfortable, fast and relaxing option to travel and go sightseeing the most beautiful cities in Italy!
Tuscan Private Driver provides you with an exclusive way of travelling with knowledgeable English-speaking drivers including stops along the way to go and visit the most famous points of interest according to your time schedule.
Your English-speaking driver will be able to advise you on great restaurants for lunch or dinner or on a good winery to visit, and will be at your disposal for anything you may need.
Please find here below a few examples of sightseeing transfers that can be agreed upon with the driver and modified according to your specific interests and needs.
Sightseeing Transfers across Italy - Things to See
Rome to Tuscany or Cortona
Advices on the itinerary & sightseeing options during the transfer
Transfer with many options:

via Orvieto
via Umbria area (Assisi, Perugia or Cortona)
via Montepulciano and Pienza
via Brunello Cucinelli outlet

Wine Tasting or Winery Visit in Montepulciano or Cortona
Florence to Cortona or Montepulciano
Advices on the itinerary & sightseeing options during transfer.
Half Day or Full Day Transfer via Arezzo or San Gimignano and Siena
Wine Tasting or Winery Visit in Montepulciano, Montalcino or Chianti
Via Prada outlet and/or The Mall for luxury shopping
Venice to Tuscany
Advices on the itinerary & sightseeing options during transfer
Full-day Transfer with any of the options here below:

via Verona
via Padua
via Ferrara
via Bologna
via Modena
via Florence

Ferrari Museum (Galleria Ferrari), visit to Maranello (Modena) (this option requires a detour of about 1.5 hours)
Lamborghini Museum visit in Sant'Agata Bolognese (Bologna)
Portofino or Santa Margherita to Tuscany
Advices on the itinerary & sightseeing options during transfer
Transfer with 1 hour stop or Full-day transfer via Pisa, Lucca, Carrara Marble Quarries or Cinque Terre
Wine Tasting or Winery Visit in Chianti or in Montecarlo (Lucca)
Stop for lunch in a Michelin-rated restaurant (in Forte dei Marmi) or another less sophisticated traditional trattoria
Amalfi Coast area to Tuscany area
Advices on the itinerary & sightseeing options during transfer
Full-day Transfer via Orvieto or Pompei
Stop for lunch in a Michelin-rated restaurant or another less sophisticated traditional trattoria
Lake Como to Tuscany
Advices on the itinerary & sightseeing options during transfer
Full-day transfer via Milano, Modena, Bologna, Florence or Portofino
Balsamic Vinegar Estate visit in Modena
Ferrari Museum (Galleria Ferrari) visit in Maranello (Modena)
Lamborghini Museum visit in Sant'Agata Bolognese (Bologna)
Stop for lunch in a Michelin- rated restaurant in Bologna or Milan or another less sophisticated traditional trattoria
Lake Garda to Tuscany
Advices on the itinerary & sightseeing options during transfer
Full-day transfer via Verona, Bologna, Modena or Florence
Balsamic Vinegar Estate visit in Modena (a real "Aceto Balsamico Tradizionale di Modena" production estate)
Ferrari Museum (Galleria Ferrari) visit in Maranello (Modena)
Lamborghini Museum visit in Sant'Agata Bolognese (Bologna)
Stop for lunch in a Michelin star-rated restaurant in Bologna or another less sophisticated traditional trattoria
send request